UK Spouse Visa Guide for British Sponsor and Moroccan national applicant written by UK Immigration and Family Lawyer Mr Saleh Begh
✉ | ☎
1. Your nationality and residence :
British (United Kingdom)
2. Your
partner
nationality and residence :
Moroccan (Morocco) المغرب
The information below is for you, if you are

a
British
citizen (or holding UK permanent residence) and your partner is a
Moroccan
national.
You currently reside in
United Kingdom
whereas your partner resides in
Morocco المغرب
.
Must have documents for UK spouse visa for Moroccan nationals
Click the links below for direct FREE download or documents sent to you via email after purchase (tailored to your situation)!
اتصل بنا على الرقم المغربي 0624496758 (هاتف مغربي) ( call / sms / whatsapp )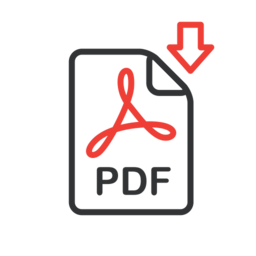 Spouse Visa Checklist - Morocco (PDF) (Free basic Checklist).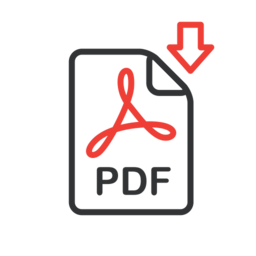 Spouse Visa Guide for Morocco
|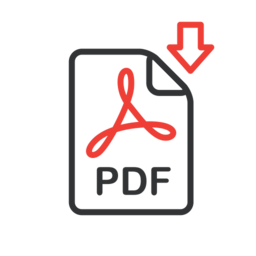 December 2023 Full Guide (100+ pages)
(
£50
£29)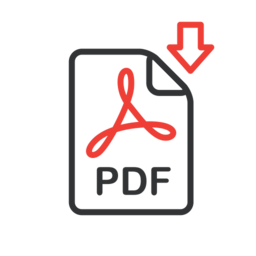 December 2023 Spouse Visa FULL tailored Checklist for Morocco
(
£25
£19)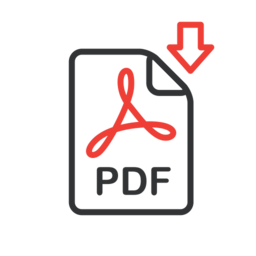 UK Spouse Visa Fees, Income and Savings required information (PDF).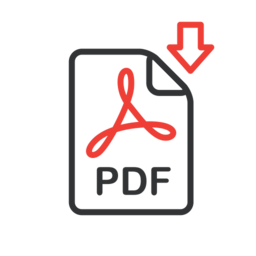 UK Approved English language tests centres (1,451 in total ) (PDF).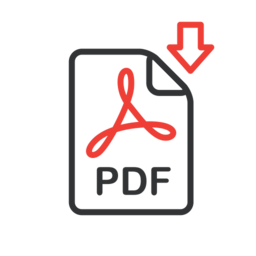 UK Spouse Visa (Genuine Relationship Evidence) (PDF).
UK Spouse Visa Guide Contents
UK Spouse Visa Key Considerations
تقديم تأشيرة بريطانيا كزوج أو زوجة من المغرب
UK Partner Visa from Rabat, Morocco المغرب
UK Home Office Approved TB Medical Centres in Morocco المغرب
UK Home Office Approved English Tests Centres in Morocco المغرب
Top 10 Reasons for UK Family Visa Refusal (British and Moroccan)
UK spouse visa processing time in 2023 from Rabat, Morocco المغرب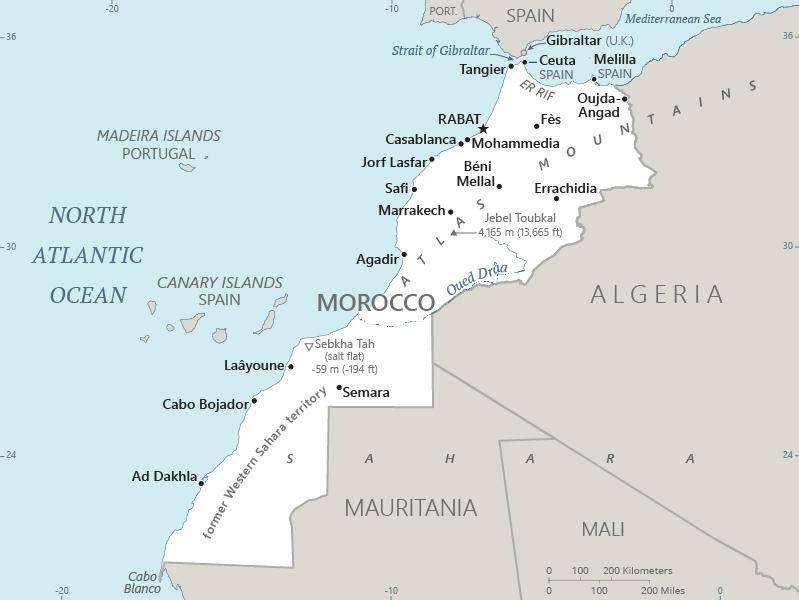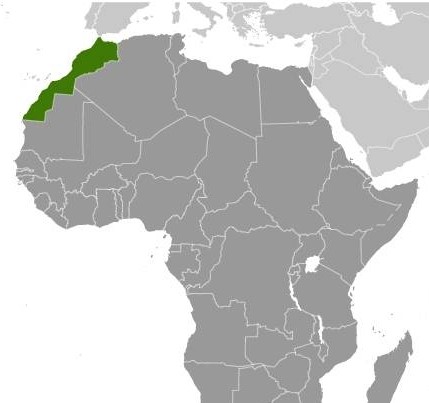 UK Spouse Visa Key Requirements
Finance and accommodation (UK Spouse Visa British and Moroccan)
Earned income (Employment Salary / Wages / Self Employed / Business profits)
Cash Savings
UK Spouse Visa Finance Worked examples
Receiving UK government benefits
Accommodation in the UK
Relationship evidence
Visa procedure, where to apply and provide the biometric details in Morocco المغرب
UK Spouse Visa Fees 7 December 2023
Moroccan UK Spouse Visa Supporting Documents Bundle
UK Spouse Visa Taking the first step
More about the spouse visa guide author - Saleh Begh
UK Spouse Visa Frequently Asked Questions Rabat Morocco المغرب
Can I apply for UK spouse visa from Morocco المغرب
Is there a UK Spouse Visa interview?

How long does UK spouse visa take in 2023? (Priority & Super Priority options)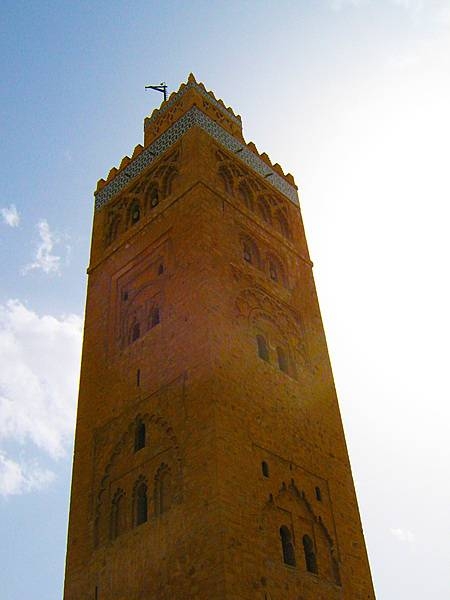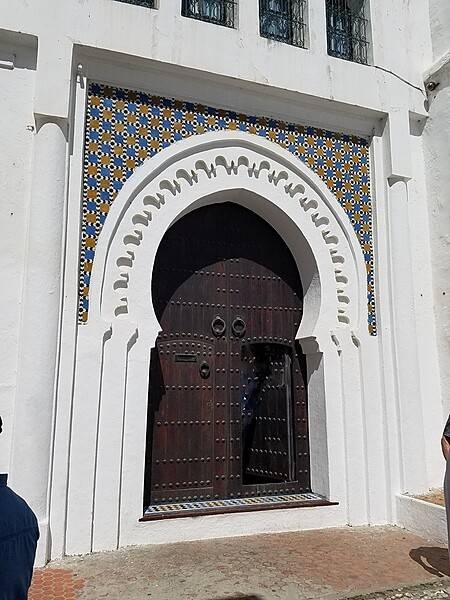 UK Spouse Visa Key requirements
Lets have a chat
✉
|
☎ 00442071935178
Monday to Saturday, 8am to 9pm UK time.
0624496758 (هاتف مغربي)
The Immigration Rules states that :
you both must be over the age of 18;
you must have met each other in person and be legally married (unless you are applying as an unmarried partner of course [alternatively] apply for a UK Marriage Visa or a UK Fiancée visa both have different requirements. ☎ | ✉ );
you both must intend to live together permanently ;
you must have enough money to support yourselves and any dependants without claiming public funds (unless of course you receive PIP / DLA / CA .. [Read more]);
the sponsor must hold and evidence British / ILR / EUSS / Refugee status documents.
they must have suitable accommodation for you and any dependent children;
and you must satisfy the English language requirements and have medical certificate for TB (where required).

Testimonials:


R Aka: We found Wafi Solicitors on Google whilst searching for advice on UK-Morocco spouse visa. Saleh was great from day one putting all our paperwork into a bundle with supporting cover letter and doing all the submission in the background for us. All we had to do was wait for the outcome and got the visa first time! Thank you again! 10/10

Wendy says: Wow wow wow, Saleh was amazing beginning to end… no question was silly and he is very knowledgeable!! My husbands fast track visa approved within 5 days!!! Amazing team…. Took all the stress from the whole process! Would def recommend.

Click here to read more Reviews | Click here to book your consultation now ☎ | ✉



تقديم تأشيرة بريطانيا كزوج أو زوجة من المغرب
Call / sms / whatsapp - 0624496758 (هاتف مغربي)
يمكنك كفالة زوجتك وأطفالها إذا كان لديك أحد ما يلي:

الجنسية البريطانية أو الجنسية الأيرلندية
جنسية أخرى و معك إقامة إلى أجل غير مسمى أو حق الإقامة في المملكة المتحدة
أو من الاتحاد الأوروبي و لديك الوضع المستقر أو
حق الإقامة و قد أتيت إلى المملكة المتحدة قبل 31 ديسمبر 2020
أو إقامة لجوء و غير قادر على لم شمل
✉ saleh@wafi.co.uk | ☎ 00442071935178 الرجاء الاتصال بنا أو إرسال بريد إلكتروني للحصول على المساعدة
UK family Visa from Morocco المغرب
Now lets look into the various aspects of the requirements listed above when you are British and your partner is Moroccan and you reside in United Kingdom and your partner resides in Morocco.

You are a British citizen, thus you do not need any documents to live and work in the UK. However your partner is Moroccan national. They would need to have UK immigration status documents.

We also note that your partner is a visa national (Moroccan) for UK travel purposes. This means they would normally need to obtain a visa from the British Embassy or UK Visa office / Commercial partner office المغرب, prior to their travel.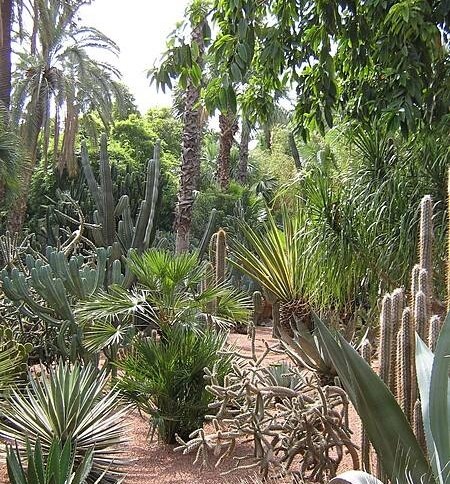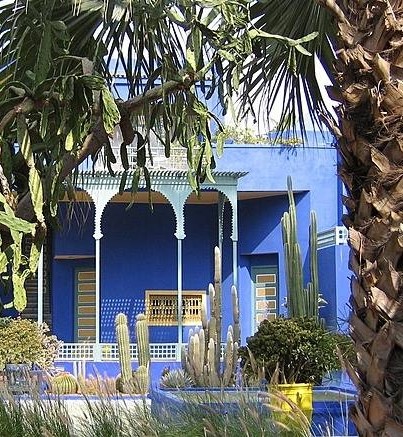 UK Embassy in Morocco
The British Embassy in Morocco maintains and develops relations between the UK and Morocco. You may need to contact the UK embassy for some official documents. This may be required under Moroccan law, if you want to get married there or need other consular services as a UK national or UK resident . UK embassy in Morocco, their web page links are provided below for more details:
Rabat British Embassy Rabat

A1 level English test required
Your partner is a Moroccan national thus not exempt from the English language requirements for a Spouse / Partner visa, they would need to take the A1 / A2 (extension) or provide other English language evidence.

UK Visa English Language Guide video Rabat



Tuberculosis tests for UK spouse visa applicants
Your partner is at a location (Morocco المغرب) where TB medical testing is required for UK Visas (longer than 6 months, such as Spouse Visa). If they are the applicant they will need to consider taking the test. Please note that TB test certificate is only valid for up to 6 months.


UK Home Office Approved TB Test centres in Morocco المغرب
Click here for UK Government Website (opens in a new window)

1. Dr Mandouri Ahmed,
30 Rue Abou Faris Al, Marini, Rabat, Morocco.
Tel : +212 537 70 90 98 | 0624496758 (هاتف مغربي)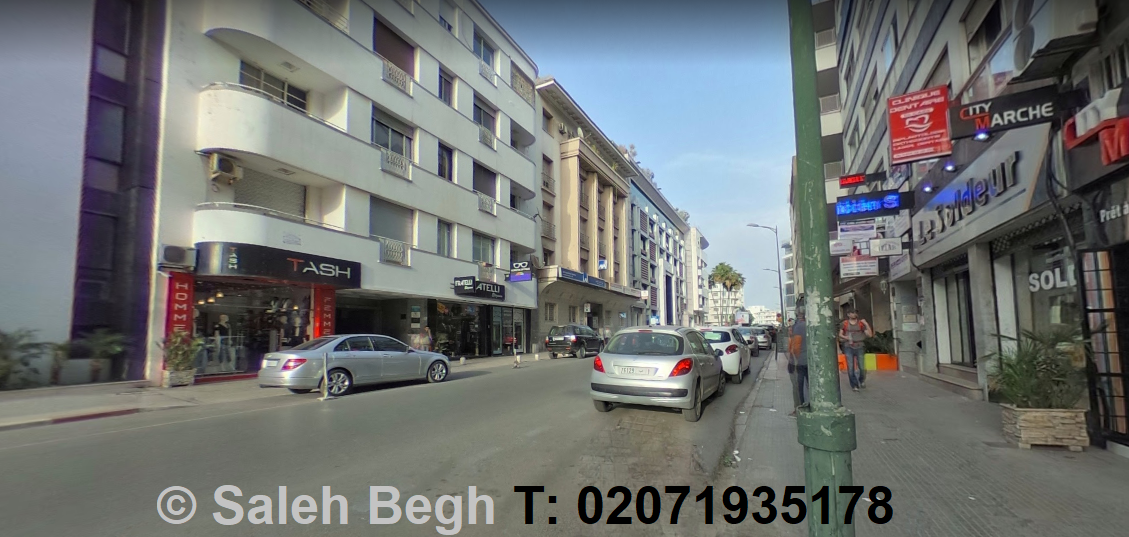 2. Dr. Helene Gagne-Lamghabbar MD,
30 Rue My Ahmed Loukili, Rabat, Morocco.
Tel: +212 537 76 49 64

UK Home Office Approved English Test Centres in Morocco المغرب
Get help Booking your test with an UK Approved test centre [Call us ☎] 0624496758 (هاتف مغربي) .

You must take your test with an UK Approved test provider. If you are outside of the UK i.e in Morocco المغرب you can only take a SELT (English Test) with one of the following providers: IELTS SELT Consortium | LanguageCert | Pearson | PSI Services (UK) Ltd

If you are already in the UK (on a different visa or for visa extension application) You can take a SELT with the providers mentioned above or with Trinity College London. Click here for UK Spouse Visa English test centres in the UK
UK Spouse visa Approved English Test Centre address in Morocco المغرب
==> IELTS SELT Consortium MA002 BC Casablanca 87 Boulevard Nador, Polo Casablanca Casablanca IELTS for UKVI CD IELTS for UKVI Life Skills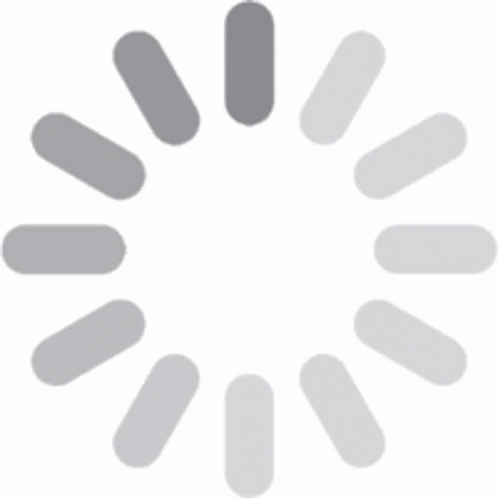 Status : Open for A1 CEFR English tests

==> IELTS SELT Consortium MA002 BC Casablanca - HBA HBA Centre, Res Baghdad, 192 BD Mohamed Zerktouni, 4th floor, N8 Casablanca, Morocco Casablanca CD IELTS for UKVI Life Skills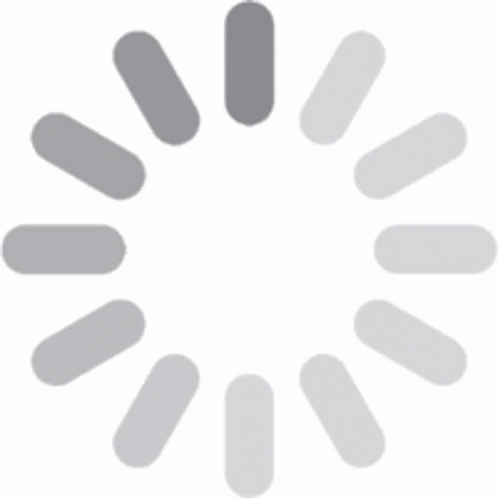 Status : Open for A1 CEFR English tests

==> PSI 13631 Marrakech - Oxford Language Centre 119 Rue Mohamed El Baqal, Etag 2 Appartment 8, Gueliz, Marrakech Marrakech Skills for English UKVI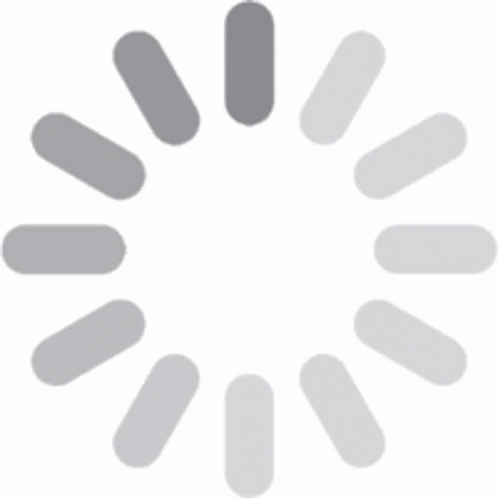 Status : Open for A1 CEFR English tests
Top 10 Reasons for Family Visa Refusal (Moroccan and British)
UK spouse visa processing time in 2023 Rabat, Morocco المغرب
The standard spouse visa UK processing time in December 2023 is 3 to 5 months (on average 14 weeks) if you are making the application from outside the UK. Priority service is back and you could get a decision faster say 3 to 8 weeks. If you are making the application from inside the UK the wait time is 8 to 12 weeks (on average 10 weeks). For human rights applications it is 11 months or longer. We can prepare and submit your application and get a decision within a week if you use our Super VIP service. [ Click here ✉] or call ☎ Please note that there are additional legal fees and extra Home Office fees for this service. The relevant location is where the applicant is based as ALL applications are done online.
Moroccan and British UK Spouse Visa Requirements



Finance and accommodation (UK Spouse Visa Moroccan and British)
Earned income
Usually for a spouse visa, the sponsor (British or another nationality but holding ILR / Refugee Status) would need to show that they earn £18,600 per year (before tax) (£38,700 from Spring 2024) . It goes up to £22,400 if there is also a child (non-British only) (Spring 2024 figures not yet announced). For each additional child you need to add £2,400 on top. Sponsors in the UK who receive certain benefits such as Disability Living Allowance (DLA) or Personal Independence Payment (PIP), Carer Allowance (CA) etc are not required to show earned income in the same way. Please also note that only the income of the British sponsor is usually counted even if the applicant abroad ( in Morocco ) seeking the visa is also working there. UK earned income of both spouses can be used, not relevant in your case, this is provided that both are working in the UK and have the right to work for the period claimed. The simplest way to meet this requirement is by having a salaried job for over 6 months on a fixed monthly income.


Go to guide index section

Self-employed or Deemed as self-employed (Moroccan and British documents bundle in 2023)
If the British sponsor is the Director or related to the Director of the company that is paying the sponsor salary then the sponsor would be deemed as self-employed. Therefore, minimum one year payslips and bank statements must be submitted, and currently this would fall within the company's financial year (1 April 2022 to 31 March 2023). If a previous year also had income above the required levels that too should be provided. In the event the most recent financial year is below the required level it is possible to provide two years and seek to present an average over two years to show the British sponsor does indeed meet the financial requirements.

Below is the list of documents that usually needs to be submitted as part of the UK spouse visa application financial bundle (Moroccan and British) and also the period it should cover:
- CT600 Corporate Tax Return - 1 April 2022 to 31 March 2023
- Certificate of Incorporation and Current Appointment Record from Companies House
- Unaudited Business accounts - 1 April 2022 to 31 March 2023
- Business bank statements - 1 April 2022 to 31 March 2023
- Current appointment report from companies house - 1 April 2022 to 31 March 2023
- Business premises lease/Certificate of VAT registration/ PAYE as an employer - 1 April 2022 to 31 March 2023
- Dividend vouchers - 1 April 2022 to 31 March 2023
- Payslips showing gross income (For British sponsor from 1 April 2022 to 31 March 2023)
- Personal bank statements – all payments and dividends are shown being paid (For British Sponsor from 1 April 2022 to 31 March 2023

Since you are applying after 28 April 2023 you would need to include April to December 2023 documents to show that your income is continuing at the same or at a higher level. This area is very complex and you should seek help to get results first time!
Avoid delays, confusion and headache get in touch now ☎ | ✉

Savings (New calculations from April 2024)
Savings can be used to supplement the parties income provided the total is above £16,000 and was held continuously for 6 months or more. The amount above the £16,000 minimum balance is divided by the duration of the visa (2.5 years in this case) and then added to the earned income. Savings held out-side the UK ( in Morocco ) by either party can also be used. You will of course need to provide evidence of the source of the funds as loans and other financial products cannot be used.

Worked example (now till April 2024)
Khulud is applying for a visa to bring her husband, Redhwan to the UK. The financial requirement for a husband, Redhwan is £18,600. Khulud earns £15,873 per year (35 hours a week at £8.72) - her income is £2,728 below the financial requirement. Khulud can use savings to meet the requirement - but needs to have £16,000 plus £2.50 for every £1 her income is below the requirement. The extra amount is 2.5 x 2,728 = £6,819. In total, Khulud needs £6,819 + £16,000 = £22,819. This amount of savings or more must be held for 6 months without drop in balance to meet the UK Spouse visa financial requirements. This requirement is the top reason for refusal so seek guidance and make sure you have this covered well. ☎ | ✉

Receiving Benefits
If Khulud is exempt from meeting the standard financial requirements of £18,600 because she receives certain benefits as listed below:
- Carers Allowance
- Attendance Allowance
- Personal Independence Payment


To evidence this you will need Official documentation from the Department for Work and Pensions or relevant Agency confirming the current entitlement and the amount currently received together with a bank statement issued within the last 12 months showing benefits.
In this case she only needs to show that she has what the law says a couple like Redhwan and Khulud would need to live in the UK. This is about £133.30. per week for a couple and £77.78 for each child (2023 / 2024 tax year). The calculation usually involves adding all the benefits and incomes minus housing costs and council tax liabilities. Any savings held is divided by 33 (the duration of the visa in months) and added to as income.

Why not get in touch now regarding your UK Spouse Visa requirements and calculations call ☎ | ✉

UK Accommodation
As regards accommodation, as a couple you will normally need a minimum of studio flat and anyone with children would need to secure at least one bedroom flat. Children count as half in UK Housing Act overcrowding calculations. A two bedroom flat with a sitting room / lounge would be enough for 5 people.

In the above case, Khulud, would normally need a studio or one bedroom flat to adequately accommodate her husband, Redhwan .

If you or a family member own your home, you will need a Housing inspection report and a consent letter - We can provide the Housing inspection report and help draft the consent letter. Please call ☎ | ✉ to book this service.
Relationship evidence plus where and how to apply (UK Spouse visa)
Need to establish your relationship
It has to be genuine, subsisting and durable relationship (British and Moroccan).

You would need to provide sufficient evidence to establish your connection to the Moroccan national. Since you would be considered as the sponsor with British citizenship. This would normally include, Moroccan marriage certificate, evidence of co-habitation, joint bills, bank statements, birth certificate of any children you have together, joint travel (Morocco / United Kingdom), visitation and on-going communication and shared or common financial commitments. A wide selection of joint photographs of wedding , engagement and outings together. This requirement is one of the top reasons for refusal so seek guidance and make sure you have this covered well. This is a must with the recent announcement on increase in income requirements to £38,700 (more than double) ☎ | ✉

Procedure and where to apply and provide your biometric details in Morocco المغرب
The initial application is now done online. You would then be forwarded to TLS Contact Office المغرب, they are the UK government's Commercial Partner. They handle UK Visa Applications from Morocco. This is where you would book your appointment, pay for additional services and provide your passport, fingerprints, have your photos taken and can also submit your supporting documents bundle. Most applicants use the online portal for digital bundles to be uploaded. Go to their website Click Morocco
UK spouse visa grant letter update in Morocco
UK Biometric Residence Permit (BRP) letters are now issued by the UK Home Office / TLS Contact Office via email from the UK visa centre in Morocco; physical letters will no longer be issued when you collect your passport and visa from the Moroccan UK visa application centre ( TLS Contact Office ). You are reminded that you need to ensure that you have provided a valid email address on your online visa application form and may also need to check your spam/junk folder in order to receive this email. You will also need this when you visit your local Royal Mail post office to collect your UK visa BRP residence card.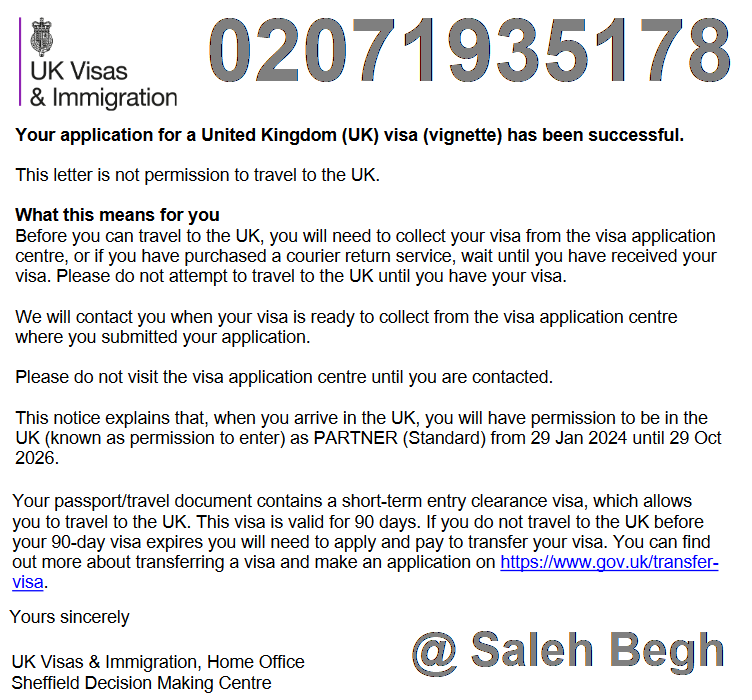 UK Spouse Visa Centres and TLS Contact Office in Morocco
UK Spouse Visa Centre Rabat
Rabat Visa Application Centre, Millennium Business Center, Avenue Mehdi Ben Barka - Souissi, Rabat , Morocco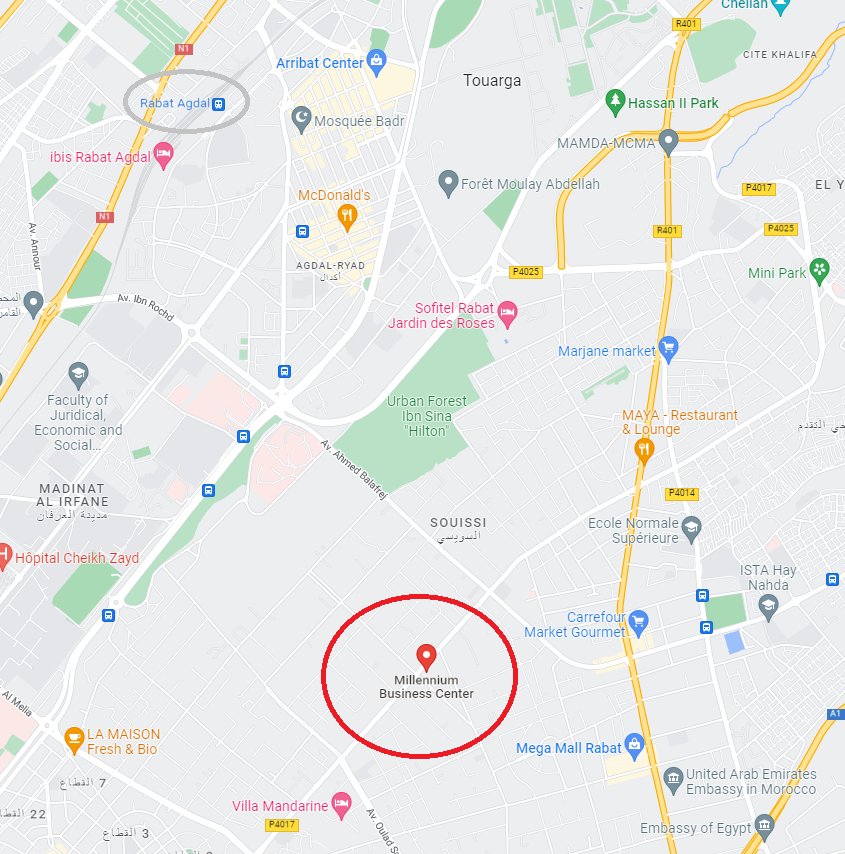 UK Spouse Visa Centre Casablanca - ( Casablanca is currently closed until further notice.)
Casablanca Visa Application Centre, 42, boulevard Abdelmoumen, Immeuble Walili Street, Tramway: Station Wafasalaf, Casablanca, Morocco
UK Spouse Visa Application Fees 7 December 2023
UK Spouse visa المغرب costs are as follows:
1. Spouse Visa Application fee £1,846, ($2,381) (23,997 Moroccan Dirhams) (Since 4 Oct 2023)
2. Spouse Visa Medical Insurance fee (IHS) £1,872 ($2,411) (24,335 Moroccan Dirhams) for standard spouse visa issued for 2 years and 9 months (Since April 2022)
3. A1 English test fee about £150 ($190) (1,800 MAD) (where required)
4. TB test fee about £75 ($95) (620 MAD) (where required)

The fees are paid in US dollars / Euros or your local (British / Moroccan) currency. The price you pay may be slightly more than stated above due to currency exchange rates and Home Office Exchange Rates Policy. You may also need to pay for translation services for documents that are not in English. The above $5,070 is for one person. Non-British children who also apply with the spouse will pay around $4,140 each due to no English language requirements and also lower IHS fees ($1,670) for children.
UK Spouse Visa Application and visa Fees 7 December 2023
Application type
New Fee (4 Oct 2023)
Old Fee and Change
Visit visa – short up to 6 months
£115
(1,495 Moroccan Dirhams)
£100, up £15 ( 🠙 15%)
Skilled worker (3 years or less) from outside the UK
£719
(9,347 Moroccan Dirhams)
£625, up £94 ( 🠙 15%)
Certificate of Sponsorship for Skilled Worker
£239
(3,107 Moroccan Dirhams)
£199, up £40 ( 🠙 20%)
Settlement ( Fiancée / Spouse)
£1,846
(23,997 Moroccan Dirhams)
£1,538 up £308 ( 🠙 20%)
Citizenship (naturalisation)
£1,580
(20,540 Moroccan Dirhams)
£1,330, up £250 ( 🠙 20%)
Priority service – outside the UK (for routes leading to Settlement)
£500
(6,500 Moroccan Dirhams)
£573, down £73 ( 🠫 13%)
Priority service – outside the UK (for routes not leading to Settlement)
£500
(6,500 Moroccan Dirhams)
£250, up £250 ( 🠙 100%)
Super Priority service – inside the UK
£1,000
(13,000 Moroccan Dirhams)
£800, up £200 ( 🠙 25%)

New increased fees for October 2023. The application fee has gone up by 20% (£306) to £1,846 and IHS medical fee will go up by 66% to £1,035 per year (From Mid January 2024). So the new IHS fee will be £3,105 (£1,035 x 3) instead of £1,872 (£624 x 3). You will probably pay around £3,230 plus your bank's transactions fee. Within the UK you will pay for 2.5 years (instead of 3 years) and so IHS will be £2,587.50 (£1,035 x 2.5). Fees quoted in Moroccan Dirhams are subject to Currency Convertion rates, which change daily and also subjected to 5% uplift by the UK Home Office. The Home Office uses OANDA [Click to see visa fee using live exchange rate] for exchange rates. The rate used is : 12.55 Moroccan Dirhams (MAD) per UK Pound (£).

Supporting Documents Bundle (UK Spouse Visa) Rabat المغرب
UK Spouse visa requires a large set of documents in support. Since there are many requirements and specified documents. You may find that your documents are in the wrong format, scanned poorly, has too many extra and unrelated pages, needs to be merged or combined to stop you from having 100 plus files and so items can easily be missed by the decision maker.

Sometimes your items may be too large in size (6 MB or more), your work letter or bank statement may have password protection, all these oversized, password protected and unreadable documents will simply not be considered. This can cause delays and lead to refusals. Please get in touch ( UK 00442071935178 or email saleh@wafi.co.uk ) for supporting documents help and free consultation. Our fees for bundles start at £50 and can be ready in matter of hours. We can reduce the number of files from 100 to just 7 to 12 files, one or two covering each category. Reduce and adapt oversized files, remove passwords and help with the whole upload process.

Act now, take your next step ( ✉ | ☎ Monday to Saturday, 8am to 9pm UK time)
UK Spouse visa is a VERY difficult application to do on your own, it is very expensive (more than £3,300 / $5,070) , complex and tricky to satisfy as there are many requirements and specified documents. You may have what the requirements says but you may not have the particular evidence that the Home Office wants. Your application can be refused if only a single point is missed or not adequately evidenced.

It is always safer to have a professional look at your situation and documents you are looking to present to see if there is a risk that can be reduced or avoided.

Why speak with Solicitor Mr Saleh Begh or another lawyer?
✓ You can discuss your case and circumstances in detail and get guidance as to the most appropriate application for you to make and what other options are available to you and your family;
✓ He can run through the requirements of the Immigration Rules and whether the criteria is met;
✓ If you do not fulfil certain criteria, whether this can be overcome and how?
✓ He can also consider your case supporting evidence and identify weaknesses;
✓ Where required, guide you and help you to obtain further evidence to mitigate (such as medical records, additional bank statements, embassy letters etc);
✓ He can, once instructed prepare your application quickly and submit on your behalf, this sometimes depends on complexity and available items. Saves you time, avoids headaches and being stuck or lost;
✓ He can explain the visa route and way forward, timescale, costs and any further steps you need to take after you have your visa..

Please get in touch ( UK 00442071935178 or email saleh@wafi.co.uk ) for more specific information, free 5 minute consultation is offered or leave a question or comment below and we will get in touch (dont forget to include your contact number ).

Why not share your questions and experiences with others?
Leave your questions or experiences for others to benefit. Please comment below.
About the author
Saleh Begh is a Solicitor (English Attorney) with 15 years experience in UK Immigration and Family law. He routinely deals with complicated Immigration and family law matters. Read more about Saleh Begh
UK Spouse Visa Frequently Asked Questions



Can I apply for UK spouse visa from Morocco?
Yes you can apply from Morocco. Usually you will apply from your country of origin (holding the passport) or any other country where you hold a valid residence permit with 6 months or more validity remaining. You can also apply from within the UK if you already have a visa that allows you to switch. Contact us for guidance or help with your case. ✉ | ☎


Go to guide index section
Is there a UK Spouse Visa interview?
Usually the UK Home Office decides on the British and Moroccan documents provided as part of the application process, why not have us prepare the perfect bundle? Recently they have started to conduct more and more live spouse visa interviews. This is to check the identity, application details, travel and immigration history and relationship details with both the Moroccan applicant and the UK sponsor. The request is sent via email by the Interview Invitation team from WSP Interview Hub in Sheffield, UK.

We can assist with understanding the process and answer any questions you may have. It is important that you are calm, give precise responses and sound confident during your UK Spouse Visa interview.

Spouse Visa Interview sample topics and questions
Review your application form and documents to remember the details you put in there. They will almost certainly ask about the details.

We can help you ace the interview ! => ✉ | ☎
How long does UK spouse visa take in 2023?
Currently it is taking between 3 to 6 months from outside the UK (Morocco ) for standard service, 4 to 8 weeks for priority service (resumed 20 February 2023) and 3 to 12 months from inside the UK depending on your case and complications, unless you go for Super Priority service (which we can secure for you) than next day decision is possible.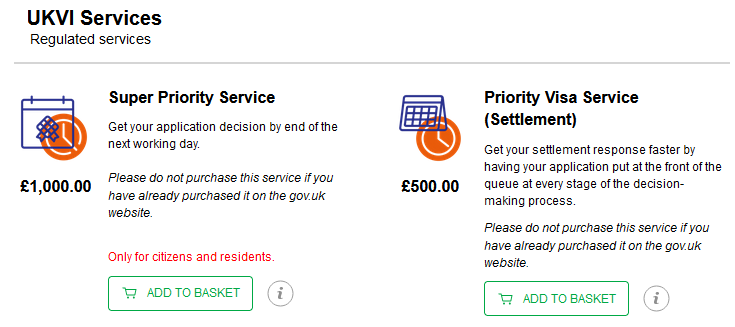 We can help secure your Priority Visa booking service. This puts your family migration / settlement application at the front of the queue at every stage of the decision-making process. The cost of this service is in addition to your visa application fee and is non-refundable if the visa application is refused, or in cases where it takes longer to process. Paying the Priority Visa service fee does not imply or guarantee that your application will be successful. You need an immigration specialist for that as all visa applicants must meet each and every requirement of the UK immigration rules.

How long does a Priority Visa (family migration / UK settlement for Moroccan partner) application take?
UKVI aims to make a decision on your Priority Visa (family migration / settlement) application within 30 working days from when you submit your biometric information.
Priority & Super Priority Visa Service Options
For Visit Visas

To help manage the significant global demand for visit visa applications, UK Visas & Immigration (UKVI) is offering a reduced number of Priority Visa (PV £500) appointments for visit visas each week in locations where these are available.

Super Priority Visa (SPV £1000) services for visit visas will remain available as normal, where these are offered.

The reduction in Priority Visa appointments for new visit visa applications will enable UKVI to process more standard applications and gradually reduce the overall processing time for all customers.

For Study and Work Visas

Priority Visa and Super Priority Visa appointments for new study and most work applications are available. There is no reduction in the volume of Priority Visa and Super Priority Visa appointments available for study and work applications, where these are offered.

For Family Visas

Priority (£500) and Super Priority services (£1000) for new family visa applications has resumed People who wanted to purchase priority service and couldn't will also be able to add this option retrospectively. Contact us for more details.. Further information can be found on GOV.UK. Need help contact us ✉ | ☎.

How to book Priority and Super Priority Visas appointments

Where available, Priority and Super Priority Visas will be displayed when you book your appointment. Where appointments are showing as unavailable this means that the weekly number of appointments have been taken.

Further Priority Visa appointments will be released once a week. All new Priority Visa appointments will be released at the same time each week.

Retrospective Priority and Super Priority Visas services may now be available in some visa categories.

Where are Priority and Super Priority Visa appointments available?

You can find the full list of locations where Priority and Super Priority Visa appointments are available on TLS Contact Service Options page.
Is it difficult to get a UK spouse visa?
Easy or difficult depends on how you as the applicant and sponsor meet the requirements. If all the requirements are met, they can be easily evidenced than it is routine but the process can be difficult to navigate and it is easy to miss things out and get a refusal. Avoid a rejection, losing time and money is horrible, not to mention the stress and uncertainty, seek professional help now ✉ | ☎
Will my Moroccan marriage certificate be recognised in the UK?
Is Moroccan marriage valid in the UK? The short answer is that the UK Home Office will recognise any official marriage conducted out-side the UK. It has to be a legal Moroccan court marriage that meets the local Moroccan rules. This may not be true for unofficial religious marriages or certificates from countries, such as Morocco, where multiple spouses are permitted and one or both parties may still be married to someone else in Morocco or in the UK.

Please note that any document that is not in English (only Moroccan Arabic), official English translations must be provided. Please get in touch so that we can assess and confirm, if your Moroccan Arabic marriage certificate will be recognised by the UK and what to do to make your case stronger and give you peace of mind. We can also discuss your alternative application options, should your marriage certificate not be recognised, including the option and steps to get married in the UK.

Do I need to register my foreign Moroccan Arabic marriage in the UK? As stated above a marriage abroad in Morocco will be legally recognised in the UK provided it was contracted according to the law of the country in which it took place, in this case Morocco. There is no requirement, or facility, to register the Moroccan marriage in the UK afterwards. UK has stopped the facility where you could re-register or record a marriage that has been conducted abroad.
What is the difference between spouse visa and partner visa UK?
There are several types of UK family visas for couples, namely: UK Spouse Visa, UK Partner Visa, UK Fiancé Visa, UK Fiancée Visa, UK Marriage Visa. The key difference between them is the status of the relationship, so a Spouse Visa is for couples who are already married. Unmarried partner visa is for the couple who have lived together (usually 2 years or more) akin to marriage but are not married and currently do not intend to get married. Fiancé, Fiancée Visa is for couples who want to get married (in the next 6 months) and settle in the UK. Lastly, UK Marriage (Visitor) Visa is for couples living abroad and want to get married in the UK but are not currently looking to settle in the UK.

Can I bring my Moroccan girlfriend to the UK? You can bring your Moroccan girlfriend / boyfriend to the UK as a visitor / student / worker, however to settle here i.e. stay for longer than 6 months or be able to work and study in the UK based on the family ties (husband / wife / girlfriend / boyfriend / unmarried partner) they would need to meet the UK spouse visa requirements or UK unmarried partner visa requirements.

UK Family visa or UK Dependant visa?
Please remember that if your sponsor is in the UK on a work visa or student visa, you cannot apply for a family visa, since your family member themselves are in the UK temporarily under a sponsorship from a company or university, as a worker or a student. You can only apply to stay with them as their dependant instead. This is a different route and has different requirements. We can help you with your UK Dependant visa applications, please get in touch.
Can my Moroccan partner work in the UK?
Yes, with a spouse visa, you can work, run a business, study and travel in and out as many times as you like. You should watch your time out-side UK (Morocco) because If you have too many days absence this may mean you do not qualify for permanent settlement (ILR).
How much bank balance is required for UK spouse visa?
Usually if you meet the income requirements of £18,600 or £38,700 (from April 2024), the bank balance is not relevant. If you are relying on savings you need £62,500 ($80,156) (812,482 Moroccan Dirhams) or (£112,750 ($144,594) (1,465,717 Moroccan Dirhams) from April 2024) or more minimum balance (fully on savings) or a mix of income and savings £16,000 ($20,526) (207,995 Moroccan Dirhams) to £62,500 / £112,750 or more in savings).
Moroccan partner income
Usually the applicant income is only considered and can be included if the application is made while resident in the UK and they have permission to work as per their current visa remarks. Savings can be used from both partners and regardless of where the funds are held long as the bank is an FCA approved Bank and source of funds evidence is also available.
What is the UK Moroccan spouse visa duration and how much does it cost?
The UK Moroccan spouse visa / unmarried partner visa is issued initially for 3 months (example Valid from : 20/12/2023 and Valid until : 20/03/2024 ) via a vignette / sticker on your passport in Morocco. Once in the UK you will collect your BRP card from your local Royal Mail Post Office offering BRP Card Collection Service and it will have a 33 months duration (example Place and Date of Issue : UK 20/12/2023 Valid until 31/12/2024*). All BRP cards issued now end on 31/12/2024 even if your visa expires on 20/09/2026 . This is because the UK Home Office is looking to change or discontinue BRP cards in 2025. It will most likely move to an online portal where employers, landlords, banks, airports and airlines can view your UK immigration status. As regards costs, you are looking at £1,846 ($2,381) (23,997 Moroccan Dirhams) application fee and £1,872 ($2,411) (24,335 Moroccan Dirhams) IHS medical fee, (£3,105 from Mid January 2024) and more for any English translation of documents and other test certificates.


Go to guide index section

Home Office Exchange Rates Policy
The Home Office Exchange Rate Policy (HOERP) is used to set the exchange rates for Home Office fees charged in foreign currencies, The policy applies the Oanda (live bid rate at the time of update) as the base exchange rate when taking payments in any currency other than pound sterling. All Home Office exchange rates are set at 4% above the Oanda live bid rates. This is designed to ensure that exchange rates charged reflect commercial exchange rates, while also ensuring that the risk to the Home Office, and UK taxpayer, of fluctuating exchange rates is kept to a minimum.
What if our Moroccan UK Spouse Visa is refused?
If you get a refusal, you have the option to re-apply or appeal. The decision you take depends on your circumstances and the reasons for the refusal. Some reasons can only be addressed via representation and by an immigration judge. You have a limited time to act so contact us for guidance and tips ✉ | ☎
What happens if our relationship ends
As the visa is based on the relationship (Partner or Spouse), if the relationship comes to an end the visa would also end, this is not automatic but the sponsor removing their support means you cannot renew on the same basis or will be cut short (if you or the sponsor notify the Home Office). If there are British children involved or there was domestic violence you may have other visa options such as parent of a British child or may benefit from Home Office DV concessions rules. Do you need help with divorce? For guidance, options and tips contact us ✉ | ☎

Family Law - financial rights and obligations
Getting married is an exciting time and often couples don't consider how their legal obligations to each other will change when they get married. Why not let us prepare agreements that give you more certainty about your financial rights and obligations if your marriage breaks down.

If you are planning to marry, you may want to consider protecting assets or determining the financial terms of separation in case your relationship breaks down by entering into a prenuptial agreement. If you are already married, you may want to consider entering into a post nuptial agreement to regulate the financial terms of any separation. This step may be particularly important to couples who are moving to or out of the UK and want to link the outcome of any divorce to the laws of their country of origin. The agreement can also tackle financial, tax and succession planning.

Wafi Solicitors are highly experienced in drafting, negotiating and advising on pre and post nuptial agreements. They give clear and efficient advice on the law, but are sensitive to the social, religious and emotional difficulties associated with the process.

They act for a wide range of people including business owners looking to protect their business interests, families wishing to protect inherited wealth, wealthy individuals and couples who have international connections (Morocco المغرب). They can also help with parenting agreements, romantic fraud avoidance and other family related tasks. For guidance, options and tips ✉ | ☎

Royal Mail Post office BRP Card Collection Service
The following Royal Mail Post Offices have BRP Card Collection Services in London (View All of UK) | Strand, Queensland House, 393 Strand, London WC2R 0LT | Broadway, 1 Broadway, London SW1H 0AX | Aldwych, 95 Aldwych, London WC2B 4JN | Southampton Row, 86 Southampton Row, London WC1B 4BB | Great Portland Street, 54-56 Great Portland Street, London W1W 7NE | Grays Inn, 24-28 Grays Inn Road, London WC1X 8HR | Farringdon Road, 39-41 Farringdon Road, London EC1M 3JB | Baker Street, 111 Baker Street, London W1U 6SG | Moorgate, 45 London Wall, London EC2M 5TE | The City of London, 12 Eastcheap, London EC3M 1AJ
Guide limitations and legal disclaimer
Please note that the information is up to date December 2023 for Approved English Tests Centers and Commercial Partners using this English Centre Link ) however the data above is provided for reference only as things can change without notice or may not apply in your particular situation (British Spouse Visa - Moroccan Spouse Visa - United Kingdom - Morocco ). No liability will be accepted for loss or other consequences arising from reliance on the information provided. Please also note that the Home Office fees, legal fees and other costs are usually non-refundable

We have helped UK visa applicants from Morocco | UK spouse visa, UK husband visa and UK wife visa from Morocco المغرب | city and population in 2023 | Casablanca ( 3840396 ) , Rabat ( 1931930 ) , Tanger ( 1277242 ) , Fes ( 1267317 ) , Marrakech ( 1033050 ) , Agadir ( 960438 ) , Oujda ( 582096 ) , Meknes ( 568438 )

We speak your language and have worked in your country: أَفْغَانِسْتَان البحرين বাংলাদেশ جيبوتي مصر الإمارات العربية المتحدة إريتريا المغرب تونس السودان السورية Türkiye پَاکِسْتَان
What other people have also searched for: fiance visa uk Rabat Moroccan marriage visa uk Moroccan partner visa uk Rabat Moroccan settlement visa uk apply for spouse visa uk Moroccan uk visa dependent partner visa Moroccan uk unmarried extending spouse visa
Biometric Residence Permit (BRP) collection letters
From 26 September 2022 UK Visas & Immigration (UKVI) is improving the Biometric Residence Permit (BRP) collection letter process. From this date, if you apply for a visa where you receive a BRP (such as a work, settlement or study visa), UKVI will email you directly with information on how to collect your BRP. This will no longer be included as a physical letter when you collect your passport after a successful visa application.
Please check your junk or spam email folder regularly in case emails from UKVI have ended up there.
If you receive this email from UKVI it does not mean that your passport is ready to collect. Please only visit the Visa Application Centre after you have received an email from TLScontact confirming that your passport is ready for collection.
Supporting documents
Spouse visa is a difficult application due to its costs and extensive supporting documents requirements. Your Moroccan UK Spouse visa documents bundle should be clean (not messy, too many files etc), concise and well presented for best results. We recommend you use Wafi Solicitors Documents bundle service (link)
The documents bundle is usually uploaded at the appointments portal (Outside UK – VFS Global or TLS Contact), in-UK it is uploaded to the Home Office online portal or sent via email or using UKVCAS portal which is used to book the Bio-metric fingerprints appointment.
What needs to be in the supporting bundle?
Establishing identity
In all applications you will need the applicant's passport. Sponsor's identity documents (Passport / Travel document), if not British, their UK immigration status documents.
English language
Unless the applicant is from the following countries, English language evidence will be required.
• Antigua and Barbuda • Australia • The Bahamas • Barbados • Belize • Canada • Dominica • Grenada • Guyana • Ireland • Jamaica • Malta • New Zealand • St Kitts and Nevis • St Lucia • St Vincent and the Grenadines • Trinidad and Tobago • The United States of America (USA)
This can be evidence through A1 CEFR test from an approved test centre, or a degree taught in English plus ECCTIS (Formerly NARIC) Visas and Nationality Service (English proficiency) certificate (Costs £140)
If the approved centre is unavailable you may use another centre and apply, however be ready for instructions from the Home Office as while your visa is being considered the approved centre may have resumed service and so become available.
TB Medical certificate
Tuberculosis (TB)is a bacterial infection spread through inhaling tiny droplets from the coughs or sneezes of an infected person. As it is highly contagious a negative test result is required from the following countries.
A | Afghanistan, Algeria, Angola, Armenia, Azerbaijan
B | Bangladesh, Belarus, Benin, Bhutan, Bolivia, Botswana, Brunei, Burma, Burkina Faso, Burundi,
C | Cambodia, Cape Verde, Central African Republic, Chad, Cameroon, China, Congo, Côte d'Ivoire
D | DRC Congo, Djibouti, Dominican Republic
E | East Timor, Ecuador, Equatorial Guinea, Eritrea, Ethiopia
G | Gabon, Gambia, Georgia, Ghana, Guatemala, Guinea, Guinea Bissau, Guyana
H | Haiti, Hong Kong
I | India, Indonesia, Iraq,
K | Kazakhstan, Kenya, Kiribati, Kyrgyzstan
L | Laos, Lesotho, Liberia
M | Macau, Madagascar, Malawi, Malaysia, Mali, Marshall Islands, Mauritania, Micronesia, Moldova, Mongolia, Morocco, Mozambique
N | Namibia, Nepal, Niger, Nigeria, North Korea
P | Pakistan, Palau, Papua New Guinea, Panama, Paraguay, Peru, Philippines
R | Russia, Rwanda
S | São Tomé and Principe, Senegal, Sierra Leone, Solomon Islands, Somalia, South Africa, South Korea, South Sudan, Sri Lanka, Sudan, Suriname, Swaziland
T | Tajikistan, Tanzania, Togo, Thailand, Turkmenistan, Tuvalu
U | Uganda, Ukraine, Uzbekistan
V | Vanuatu, Vietnam
Z | Zambia, Zimbabwe
Who needs to provide a TB test certificate?
If you are a national of a country listed above, and applying from that country, you need a negative TB test certificate from an UK approved medical clinic. However if you have long-term residency in a different country (not listed above) and you are applying from that other country or you making an in-UK application you do not need to provide a TB certificate.
Accommodation
Adequate Accommodation evidence is also a must for a spouse visa application. Your application may be refused unless you evidence adequate accommodation for the whole family (sponsor, applicant and any dependents). If you own your home it can be difficult to get the right evidence as you usually do not have a landlord or an estate agents to provide the supporting letter.
Financial requirements
Seek professional help (call 02071933839), this is probably the most difficult and main reason for refusal of spouse visa. What to include depends on how you meet this requirement, usually you should have payslips, bank statements and work letters to evidence genuine income. If using savings you must evidence the source of the funds being used in addition to holding the minimum balance.
Relationship
Relationship is unlike anything else as the evidence will differ person to person. For married couple, a marriage certificate (and English translation where relevant) is a must. Everything else depends on the circumstances. Usually the following are included: evidence of wedding, time spent together, money transfers, flights and communication. So this will include photographic evidence, joint bookings and documents.
Bundle items
Other items relevant in your case such as divorce certificate from any previous relationship, any children evidence of ties e.g. birth certificates. Consent from the other parent if joining step-parent in the UK. There are many other items required to meet the immigration rules depending on the applicant circumstances.
Documents size and categories
The size of each document depends on how the supporting bundle to being sent. Usually there is a limit of 6 MB per file for online upload and only PDF or JPG file types are allowed. If your file is large you can either reduce the quality or split file into multiple parts (Need help). If you are asked to email your supporting bundle usually there is a limit of 25MB although your email provider may support far less (10 MB). If you are an immigration consultant or the applicant we recommend you use Wafi Solicitors Documents bundle service (link) as they will make sure your supporting bundle is well presented and meets the required limits.
The categories selection for your document is not important when uploading on the various online Home Office and their partner portals. The categories do assist as you will see that there is a category for which you have not provided any documents or evidence.
For more information or help please contact 02071933839.